I regularly perform and teach Flamenco in a wide variety of contexts and venues throughout the United States. To see what's coming up next, please check out my calendar. If you are interested in booking performances, workshops, or private sessions, please feel free to contact me!
Here's a little example of the fun we have in Flamenco… Enjoy! (my youtube channel)
I discovered my passion for Flamenco when I was 14 years old. I threw myself into the study of the dance, and eventually found myself in Jerez de la Frontera in Spain, where I was drawn inextricably into the cante, the singing that is at the root of the Flamenco tradition. While in Spain I studied intensively with Ana Maria Lopez and La Chiqui de Jerez, absorbing the raw and powerful aire of the Flamenco form.
On returning to the States, I immediately began to work as a professional Flamenco singer, which eventually took me to New Mexico, where I grew my experience, learning to accompany the dance, delving into many palos (song forms), studying and playing with Yiyi, Chuscales, Felix De Lola, Julia Chacon, Joaquin Gallegos, Jesus Muñoz, and many others.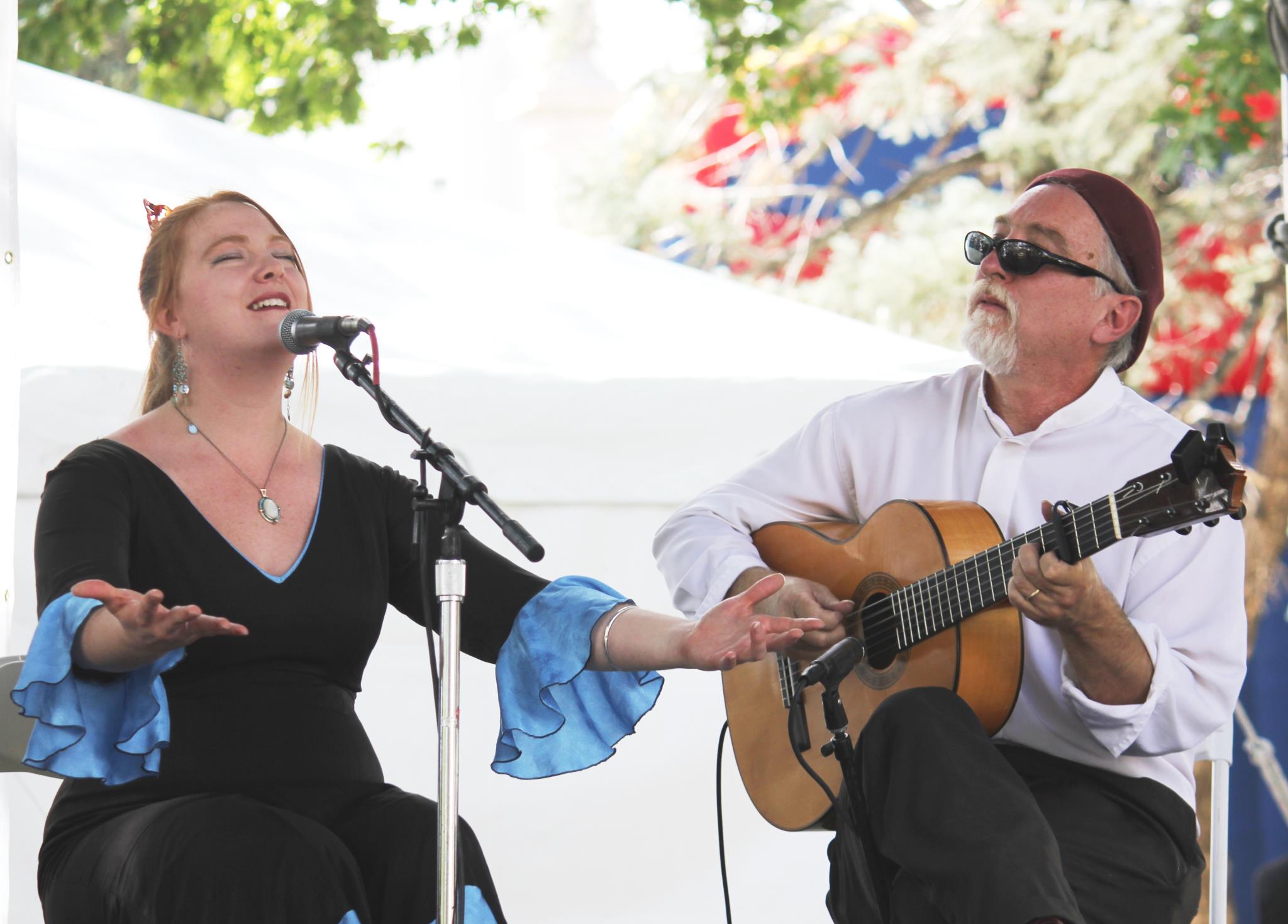 Since then I have had the privilege to tour nationally with such groups as Flamenco Vivo Carlota Santana, Maria Benitez' Next Generation and Estampa Flamenca, Julia Chacon's Inspiracion Flamenca, Maria Vasquez and Flamenco Denver, and the CBJ Flamenco ensemble based in Phoenix. I continue to grow in my capacity to capture this vast and beautiful form that is to me not just an art, but a language and a lifestyle.
I also have a passion for sharing the language of Flamenco. I teach private sessions and workshops for Flamenco singing, beginning party style dance, rhythm, and the way the singing, dancing, and guitar converse to create the full Flamenco experience. I have worked extensively with Carlota Santana's Project Olé, bringing flamenco to schools across the United States so that the next generation will have exposure to this unique and beautiful form, and I never cease to be amazed by how the rhythms, heart-filled expression, and fiery passion of Flamenco inspire youth of all backgrounds and ages.  For an article I wrote on the subject, click here!